Ralph Jordan became interested in woodworking after returning from his tour of duty in the South Pacific during WWII. Mr. Jordan attended the first woodworking class offered by Western Kentucky University. He started making custom furniture and refinishing antiques in his basement in Auburn and shortly afterward opened his first shop at South Union in the old Blacksmith shop
building.
In 2007 Mr. Jordan and wife Claudia will be celebrating 60 years making fine handcrafted American solid wood furniture in cherry and walnut. The Colonial House name began in 1960
but Mr. Jordan is still the designer and to this day works daily in the woodworking shop. His son Larry and daughter Carolyn and 18 or so other craftspeople now make a full line of solid wood
furniture that has found its way to all 50 states.
In 2001 Colonial House Furniture was featured in Southern Living Magazine as a "travel find" and was named by the magazine in 2002 in the top 100 Favorite Places to Shop, signifying its role as one of the best and most beloved stores, mar- kets and shopping stops that Southern Living writers found during their travels that year.
Only the finest materials and techniques are used. Beds, dressers, chests, dining tables, chairs, corner cupboards, sideboards and many other pieces are made from Appalachian Wild Cherry and American Black Walnut. All bed posts, table legs and columns are from solid pieces of wood, there are no laminates or veneers. The Colonial House still does hand-turnings and hand assembles each piece and also has a 16 step hand rubbed finish. If you are looking for true hand made American style furniture, then you need to look no further than the Colonial House in Auburn, Kentucky.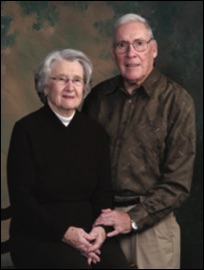 Colonial House Furniture
Fine Handcrafted Furniture Since 1947
Phone: (270) 542-4583